our

story

In 2016 several of the early Tekto partners returned from an outdoor excursion in the backwoods of Maine with frustration and disappointment. Even some of the most reputable names in the knife space had failed in the harsh northeastern environment. The cold and brutal conditions left our knives chipped, dull, and unreliable.

The ordeal inspired us to spawn a research and development project that eventually led to the creation of Tekto. At Tekto, we focus on out-the-front automatic knives that have won accord with even the most demanding users whose lives depend on the quality of their knives. Today, Tekto challenges the industry with a straightforward proposition:
WE DESIGN
PURPOSE-BUILT KNIVES

FOR LIFE'S MOST DEMANDING MISSIONS.
our knives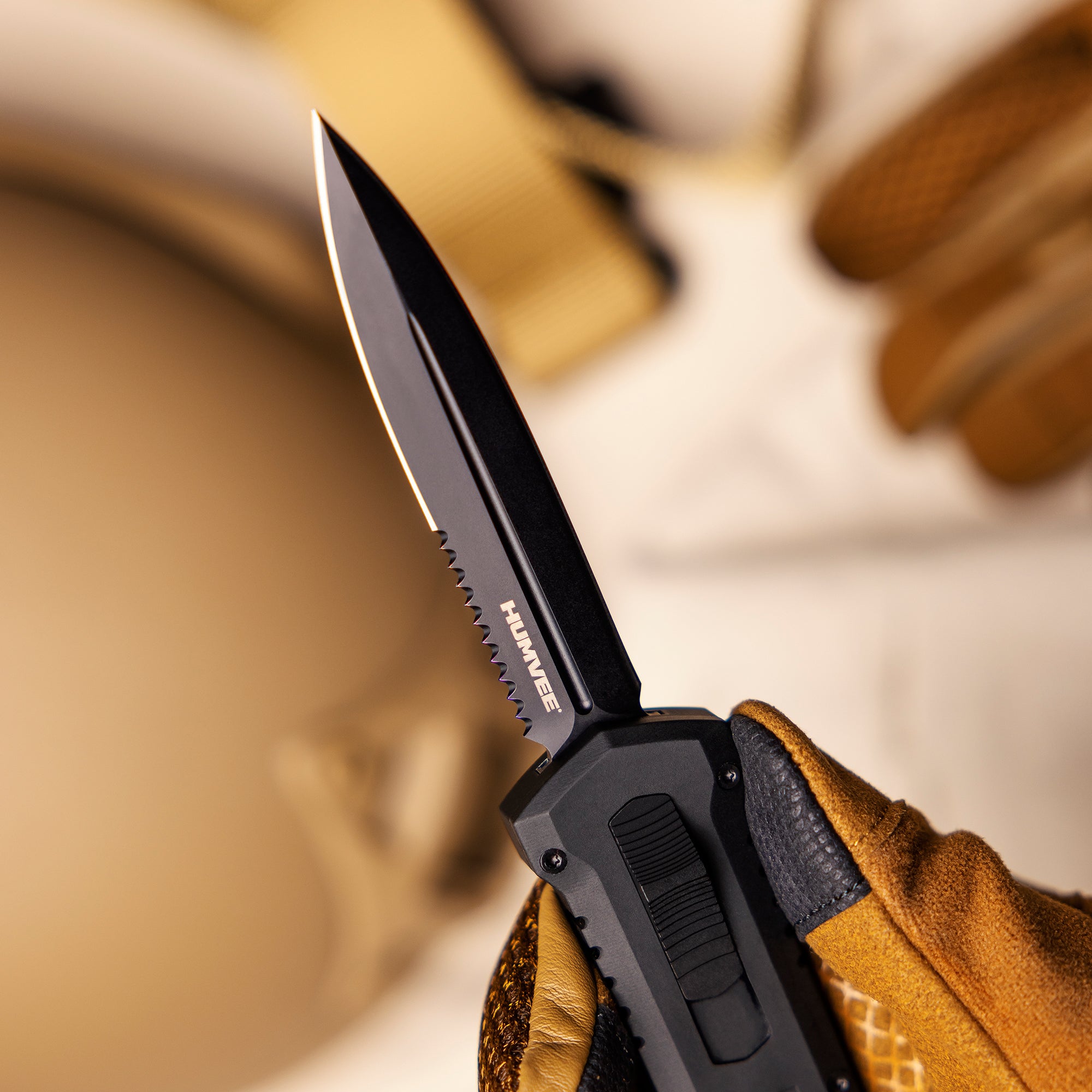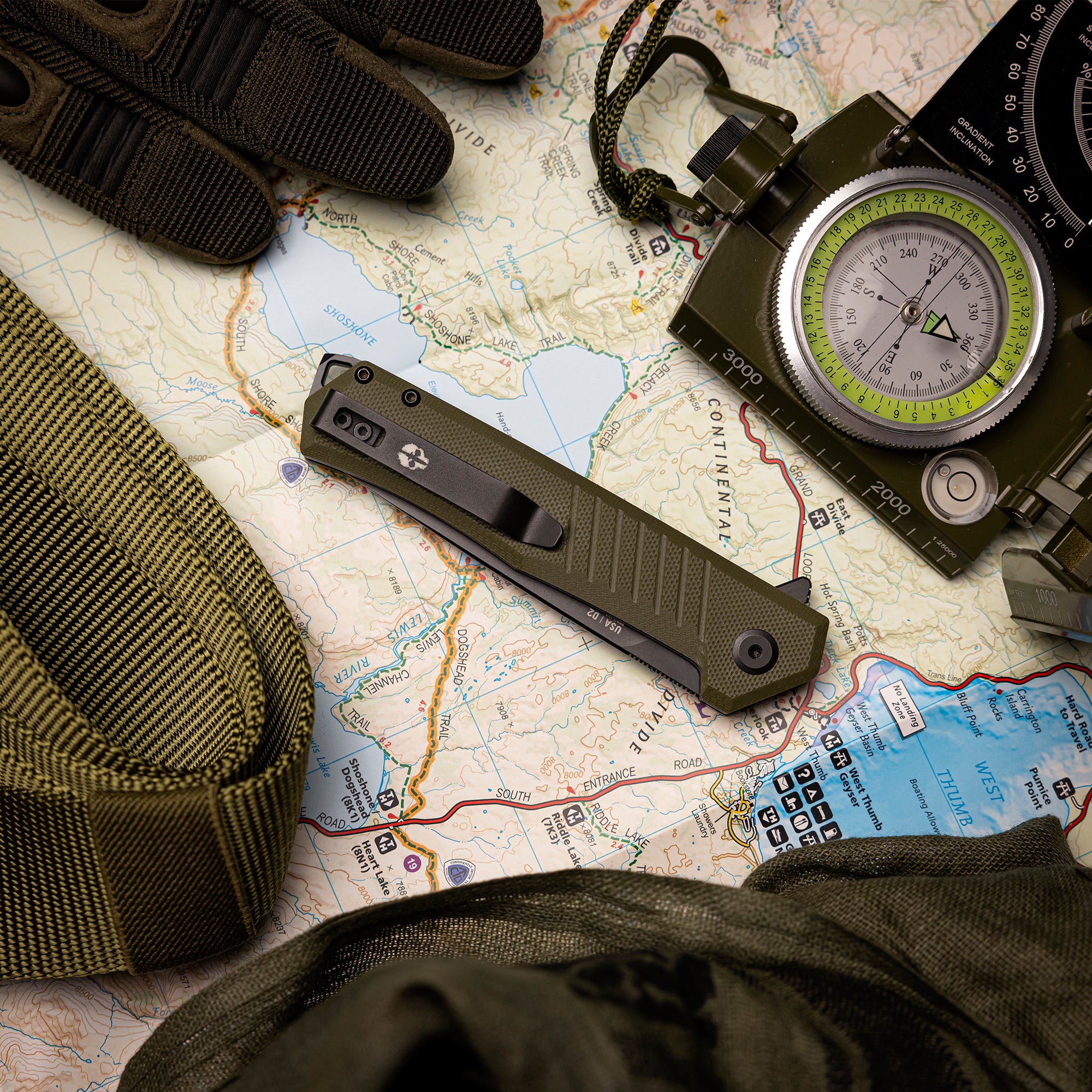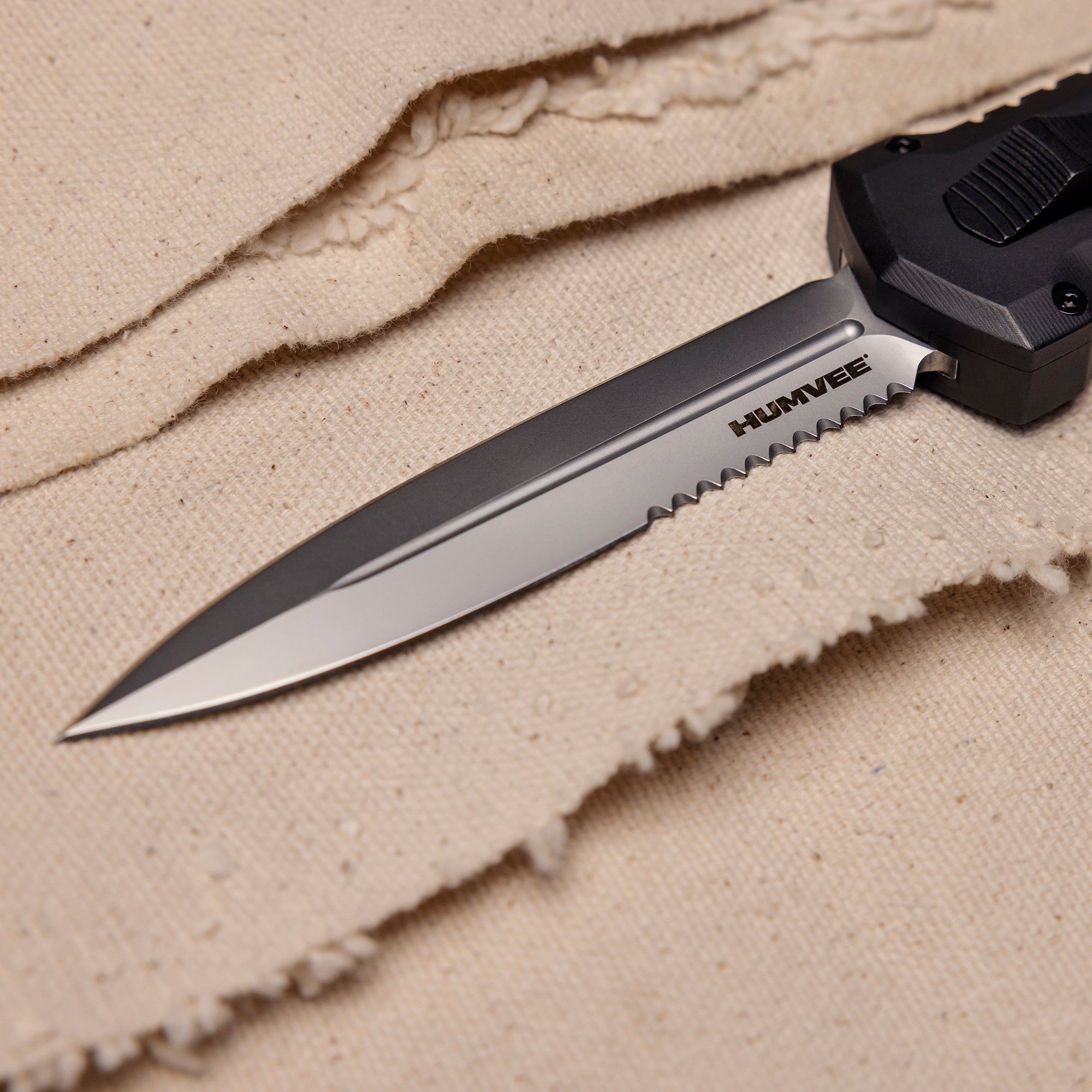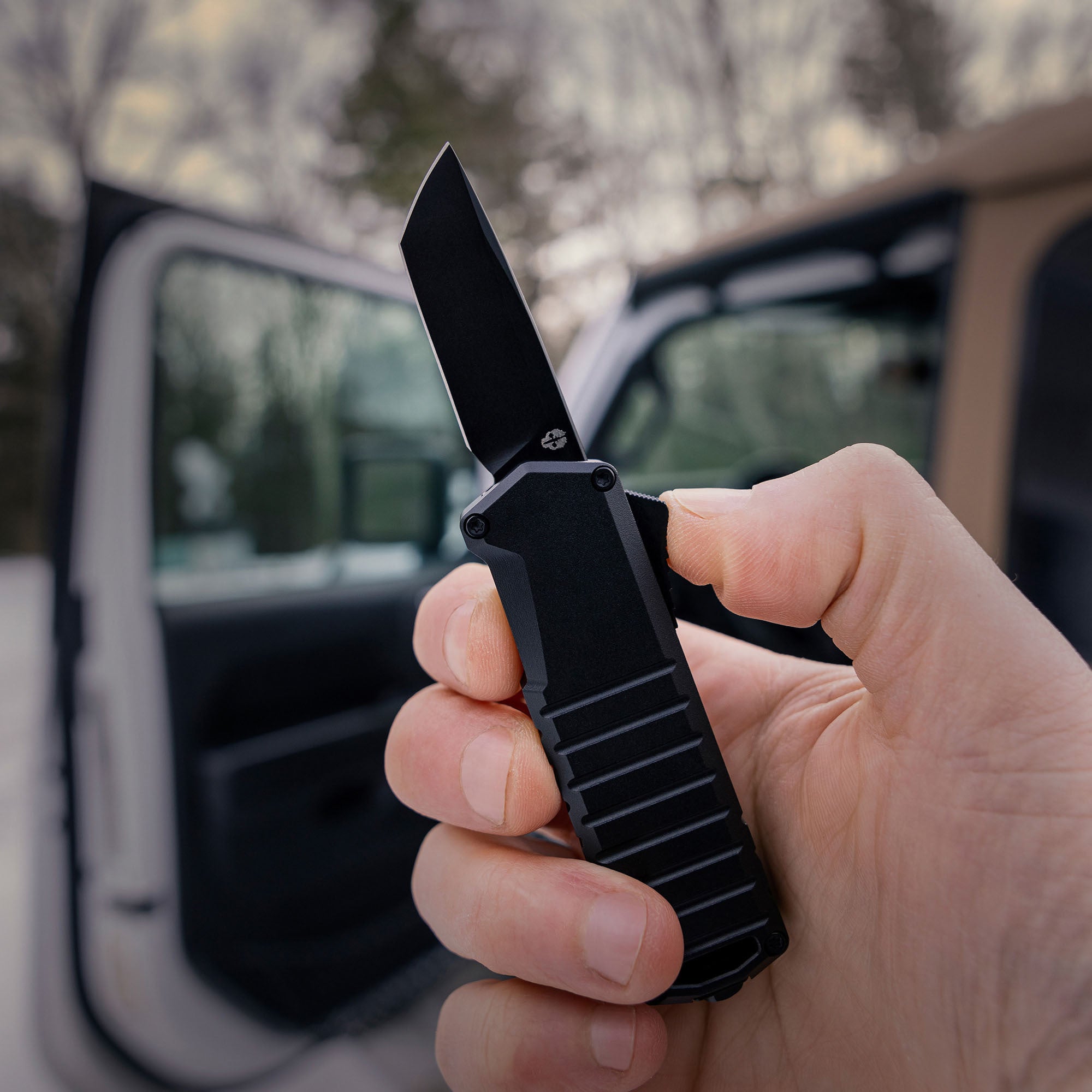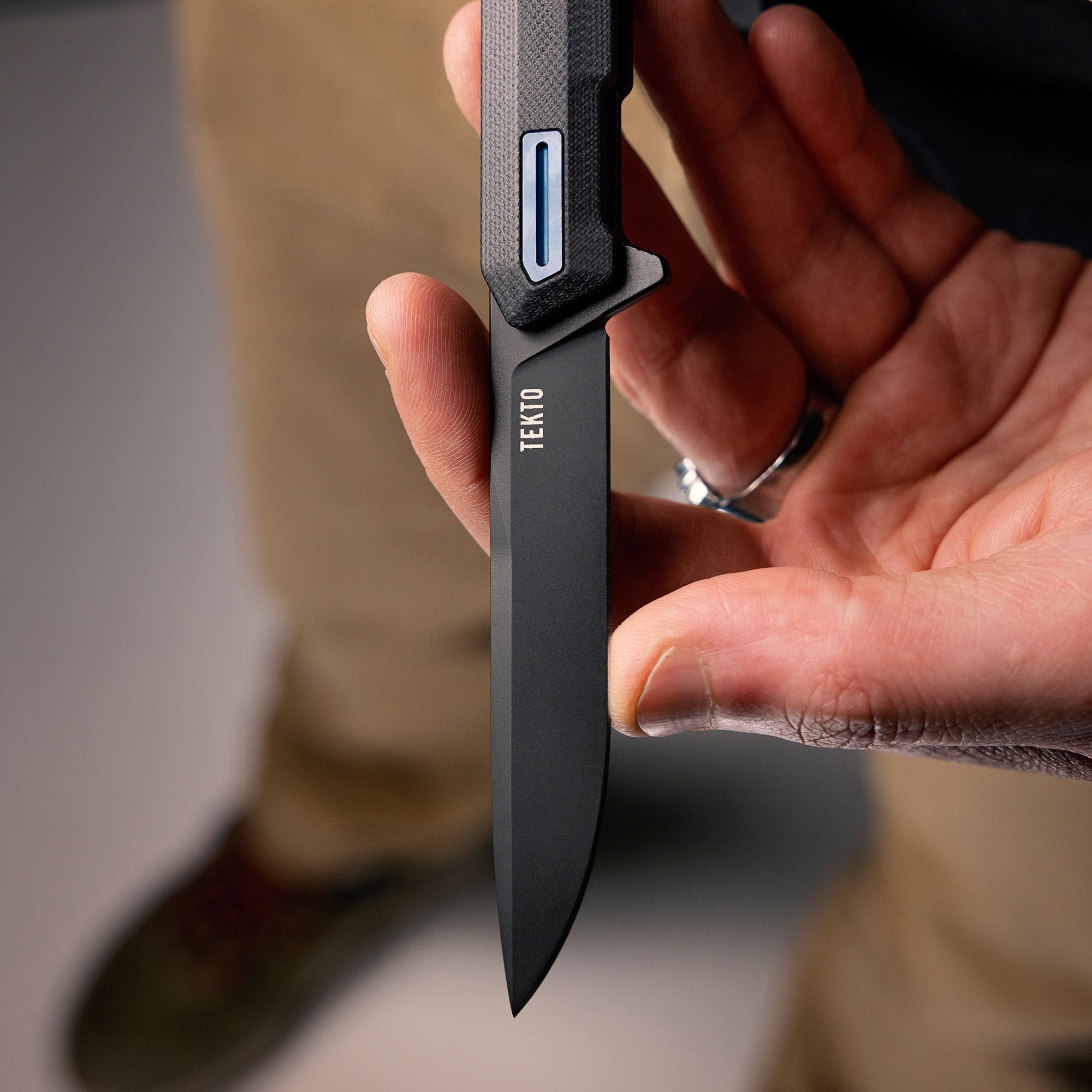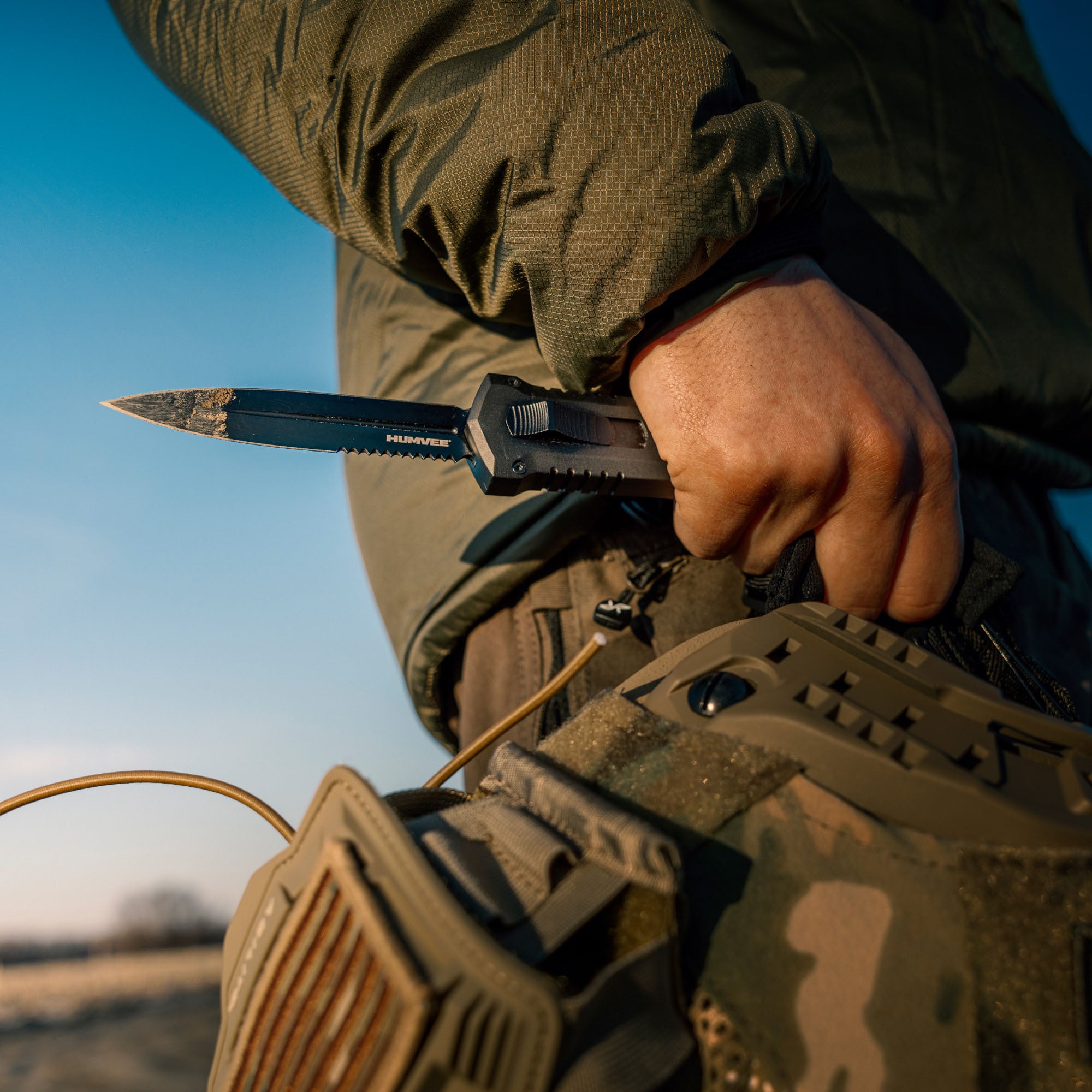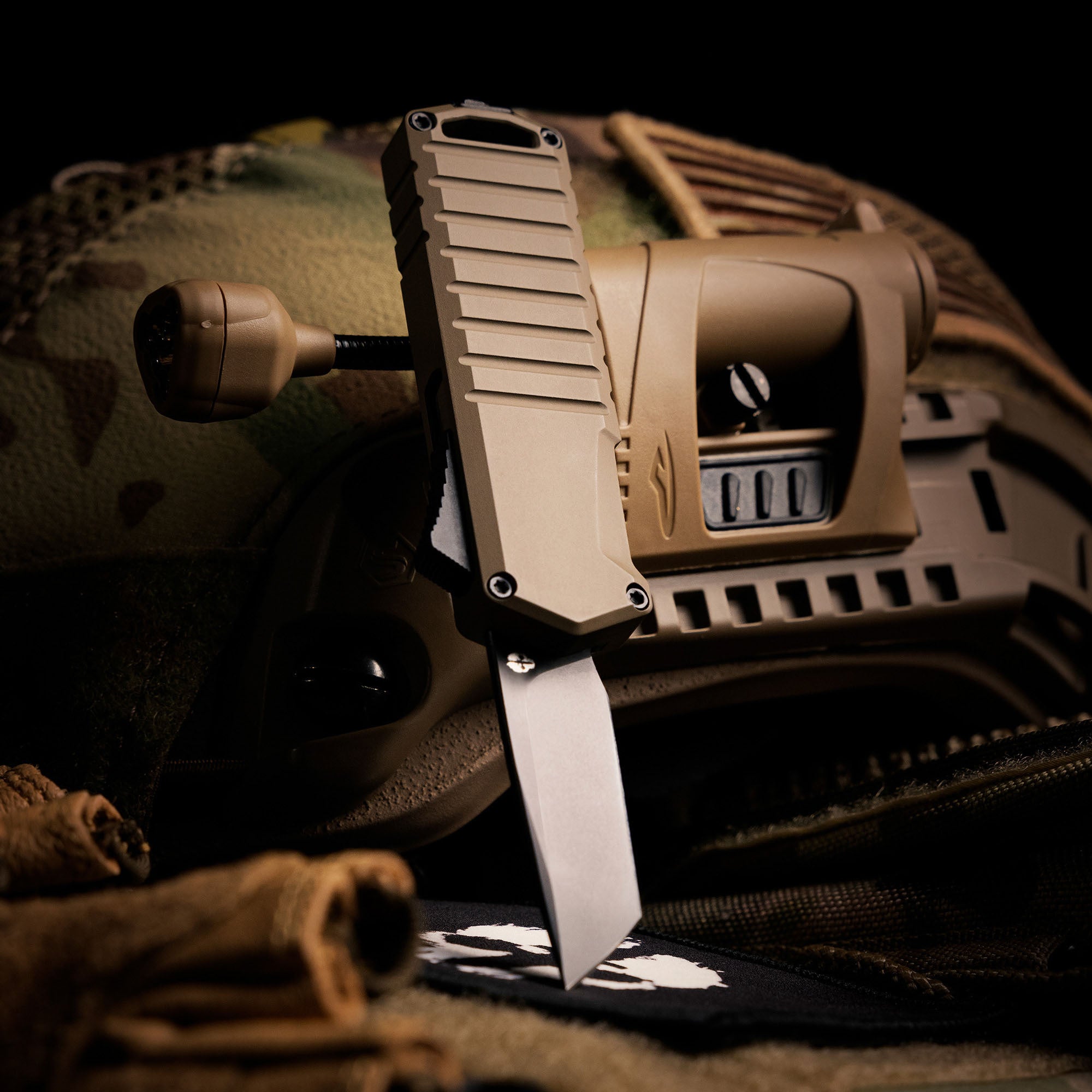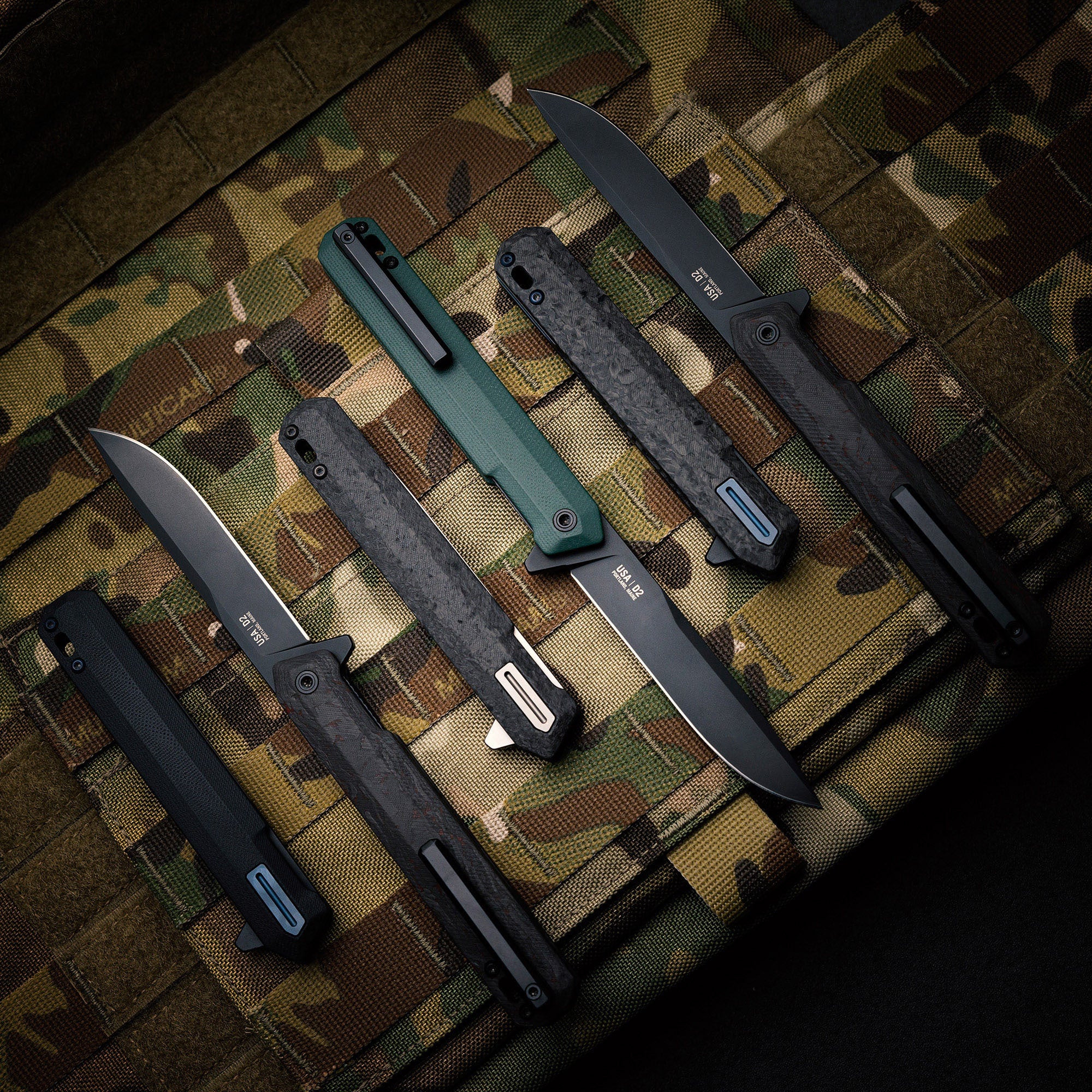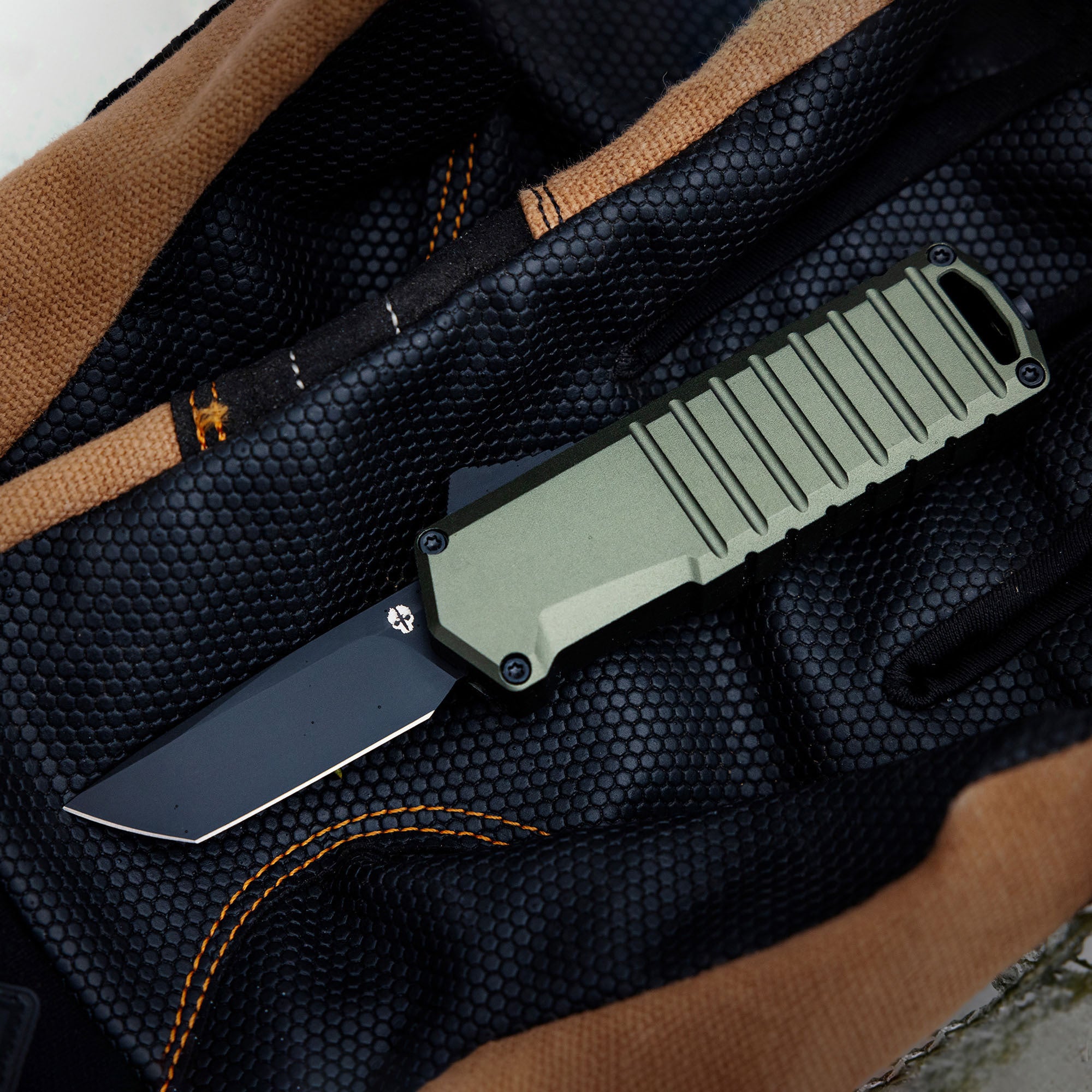 End User Design
Built with direct input from end users. Tekto designs are trialed, tested, and deployed with insights pulled from the field.
Speed to Solution
Our agile product development model allows us to bring insights to the market much faster than most.
Feature-Stacked
'Pound for Pound', our product materials, designs and quality rival that of even the most established brands.
Uncompromised Durability
As trusted tools of professionals, all Tekto knives are built to withstand even the harshest environments. Quality is part of the design.
DESIGNED, TESTED &
ASSEMBLED IN THE
USA
FROM IMPORTED AND LOCAL PARTS
limited lifetime


knife warranty

The TEKTO Limited Lifetime Knife Warranty covers any defects in materials or workmanship. If one of our knives ever breaks or fails due to material or a manufacturing defect, we'll repair or replace the knife at no charge.
Coverage ends if you sell or otherwise transfer the knife to someone else or modify your TEKTO knife.

This warranty does not cover breakage or failure due to misuse of the knife. Using the blade for anything but cutting will void the warranty. Misusing knives for prying, pounding, throwing, alteration, improper handling, abuse, neglect or improper sharpening will void the warranty.
OUR CUSTOMERS
Purchased plenty of knives, including spring assist OTF's. This is my first true OTF, and oh boy is it nice! Great weight to it, and smoooooth as silk. Already looking at more. Did I mention that these prices are WAY lower than the other brands? Well ... they are!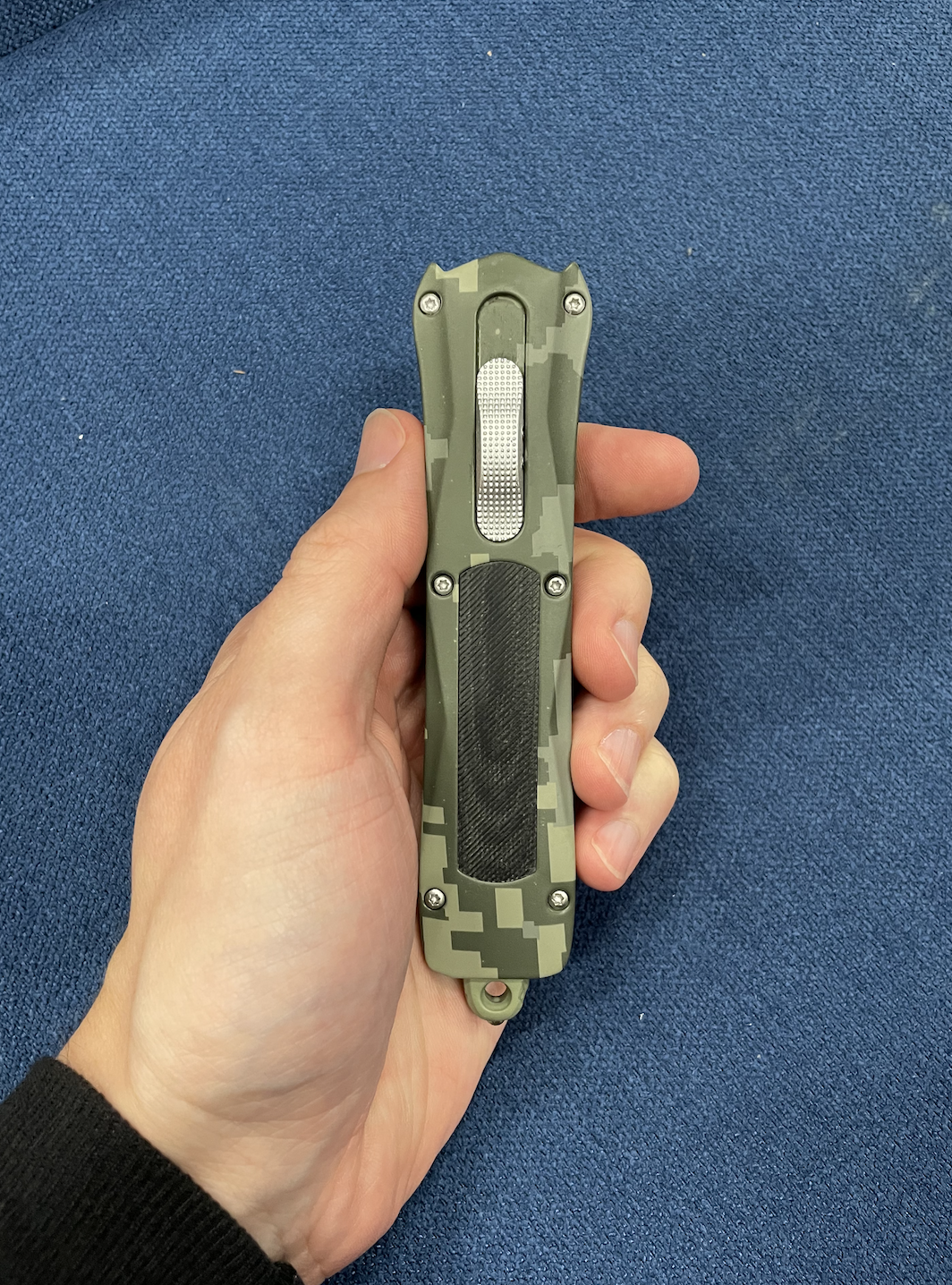 Michael Del P.
I think I've found my new favorite knife. This one of a kid OTF has me working aroudn the house that much more just because I want to keep using it. Can't wait to see what you guys come up with next!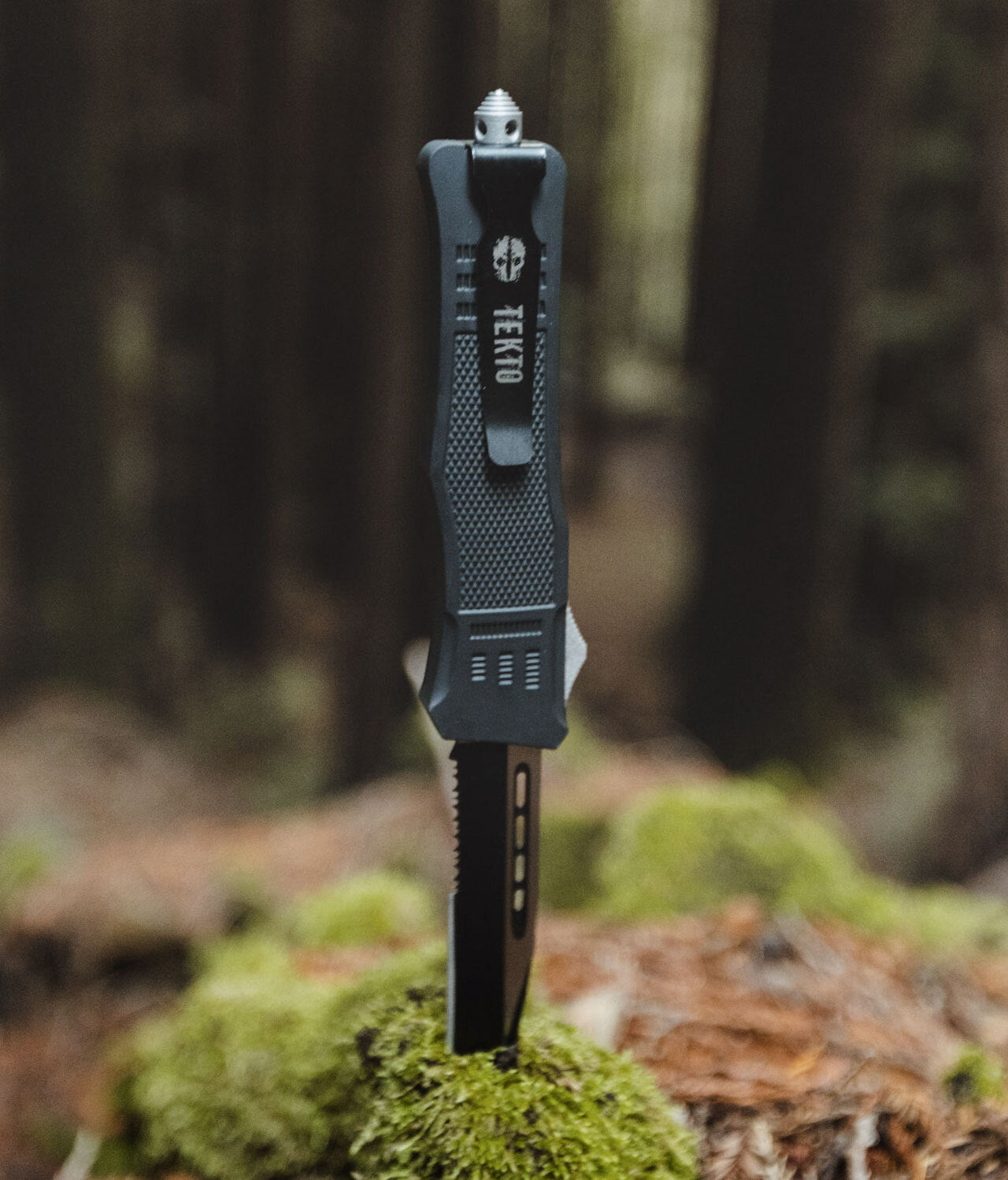 George M.
Absolutely amazed with the new CNC knives Tekto has released. I've owned multiple knives by Tekto through the years, but thee new 2021 knives are heads and shoulders above anything they've put out.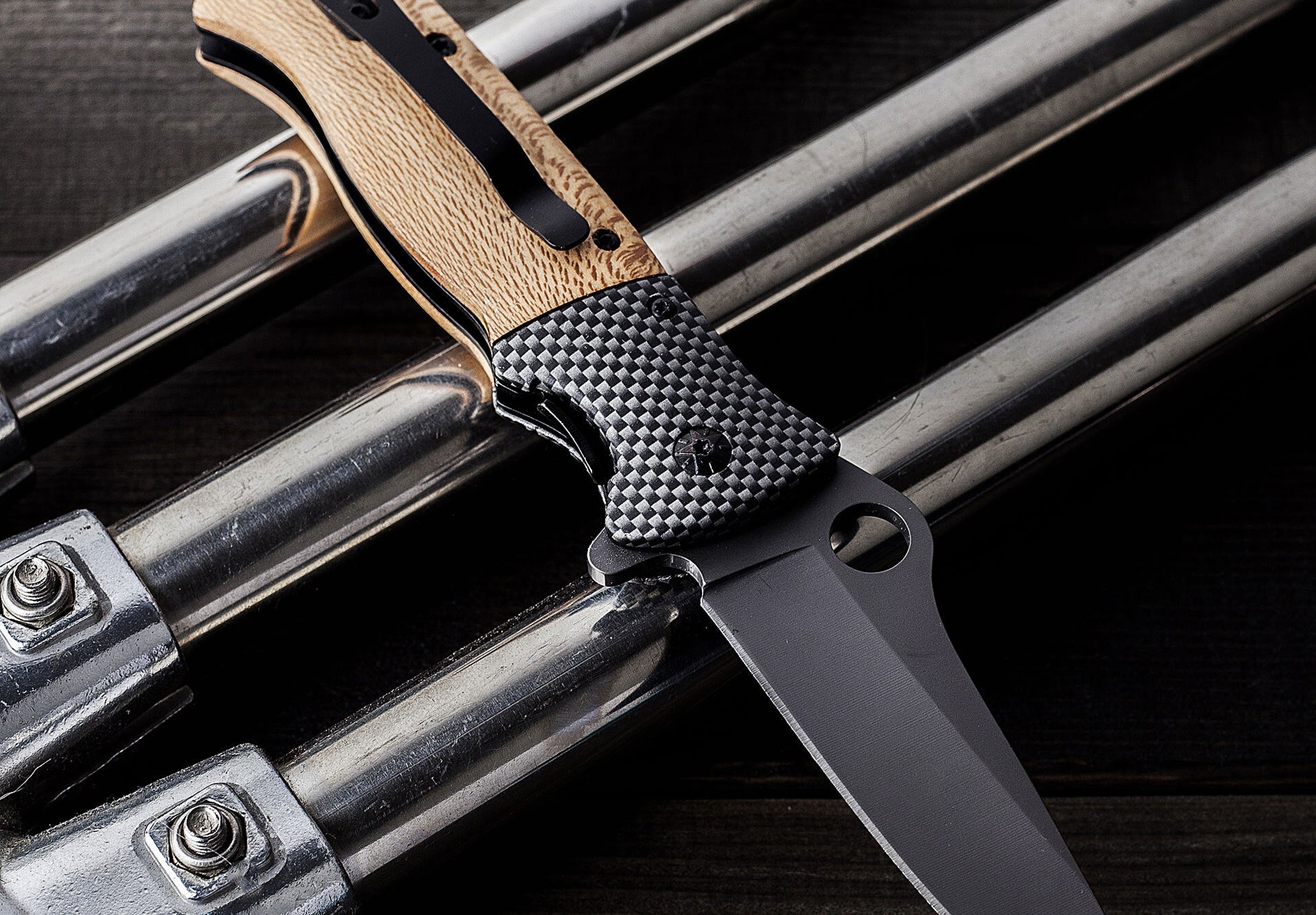 Mark R.
At first, I was skeptical - I read some reviews online but Tekto was a fairly new brand in my eyes. I purchased their knife through a retailer and I could not be more pleased. From the quality materials, to sharpness and functionality, absolutely amazing.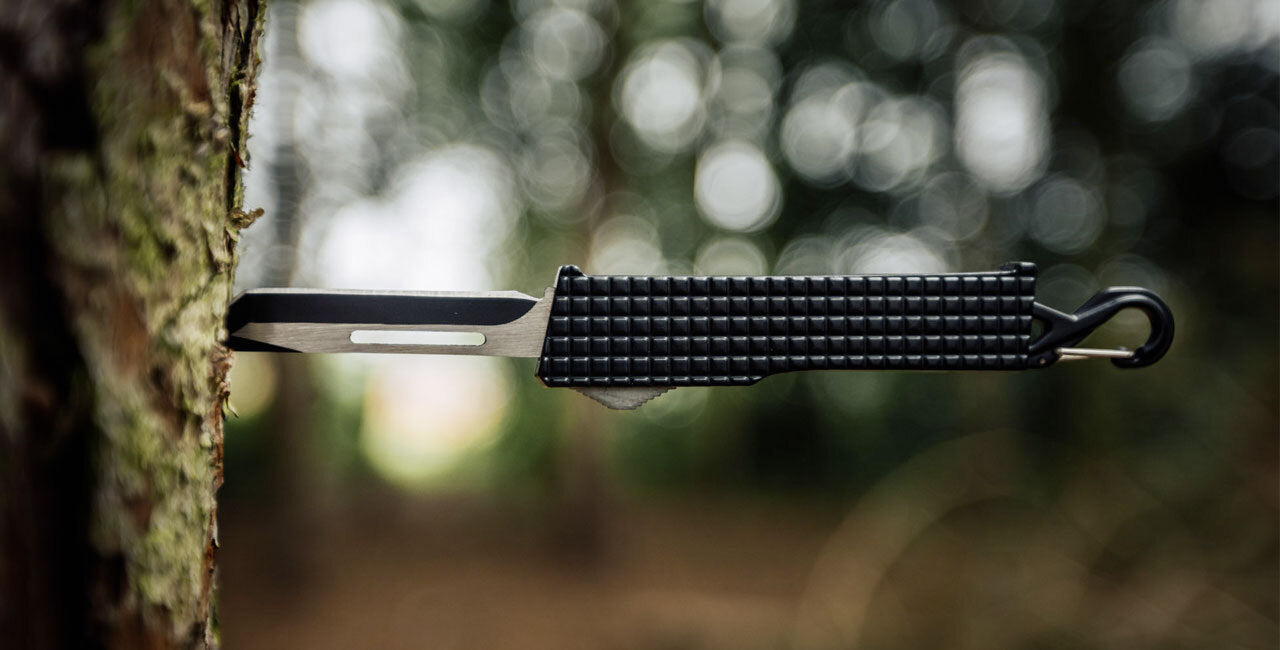 Walter R.
We've been selling Tekto knives for a couple of years now and the Tekto team has been a pleasure to do business with. Not only do they make sure we are satasfied, but they go above and beyond for our mutual customers.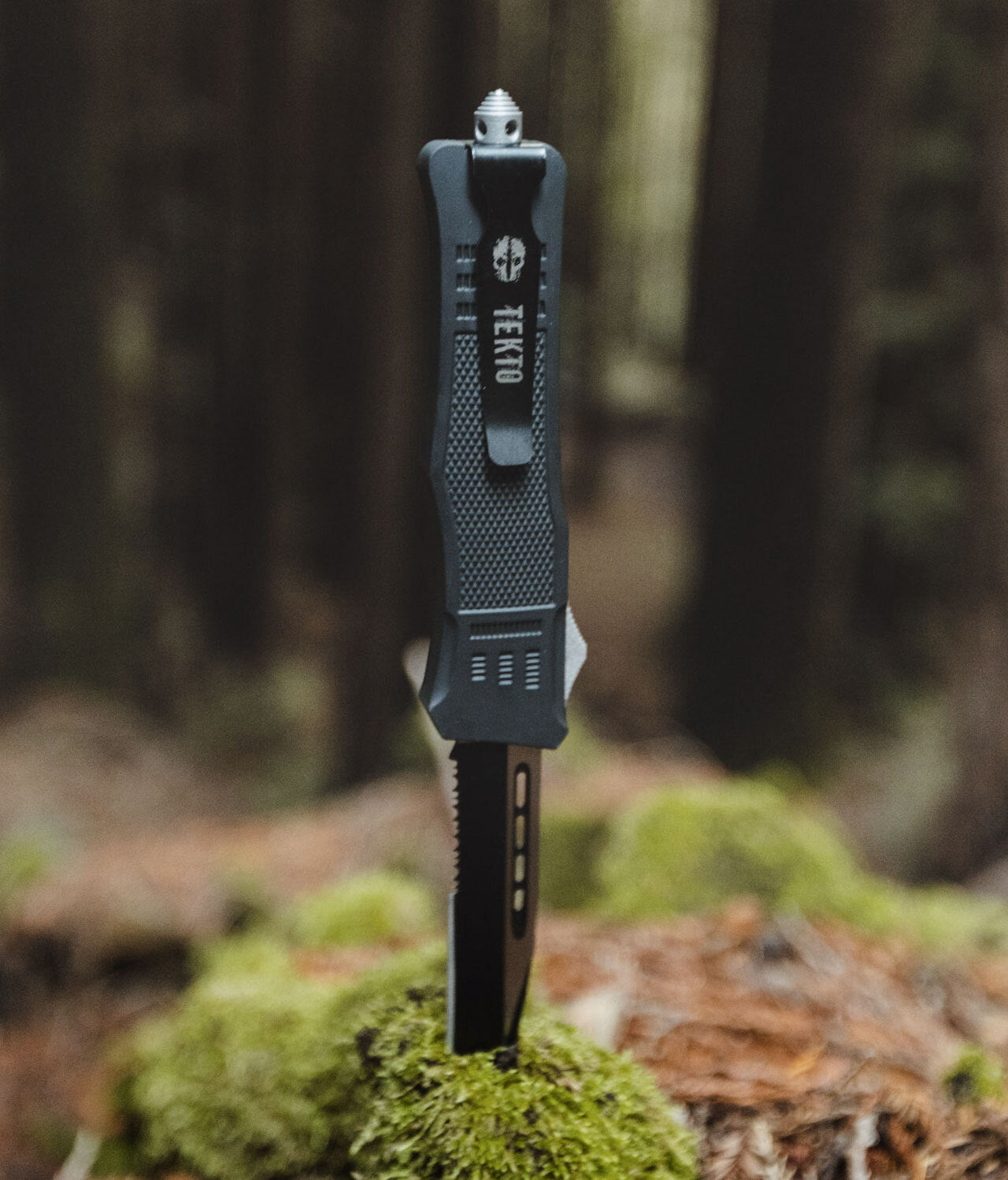 Avery B.